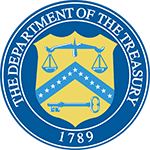 TIPSS-4 Small Business Cyber Security (SB/CS)
Contract No: TIRNO-11-D-00053
CWest Contact: Joel Merriman, (402) 502-4166, jmerriman@constellationwest.com
CWest E-mail: TIPSS4@constellationwest.com
TIPSS-4 Small Business Cyber Security (SB/CS) is a multiple award, Indefinite-Delivery/Indefinite-Quantity (IDIQ) contract, with specific support service requirements defined at the task order level. The IRS has many legacy tax systems that any successful offeror must be able to provide maintenance and update services, if successful during task order competitions.
TIPSS-4 SB vehicle is set-aside for small business vendors that are eligible to compete in two separate task areas for IT requirements: Management/Business Operations Support Services (MBOSS) and Cybersecurity (CS). Constellation West supports the Cybersecurity arenas.
Cybersecurity (CS) – Constellation West delivers complete functional support for all of all aspects of systems security. From conducting state of the art of risk analyses and the developing recommendations and mitigation strategies, to developing and implementing new plans, processes and procedures, Constellation West specifically has expertise in implementing state of the art continuous monitoring systems for FISMA compliance. Our expertise includes but is not limited to:
Computer Security Awareness and Training
Computer Security Incident Response
Computer Security Planning
Crypto Systems
Digital Signatures
Disaster Recovery, Continuity of Operations, and Contingency Planning
Hot-site and Cold-site Support Services including Hardware and Software
Independent Verification and Validation
Mainframe Automated Information Security Support
Public Key Infrastructure (PKI)
Quantitative Risk Analysis of Large Sensitive Systems
Security Certification and Accreditation
Security for Small Systems, Telecommunications, and Client Service
Software/Hardware Maintenance and /or Licensing
Systems Vulnerability Analysis/Assessment and Risk Assessment.
When ordering from Constellation West, agencies get full credit for every dollar spent as 8(a), SDB, SDVOSB, SB and WOSB/8(m). It is rare to get this much credit from one vendor in addition to top notch services that fulfill mission requirements.
For more information, visit: www.irs.gov/uac/What-is-TIPSS-4-Small-Business-(SB)