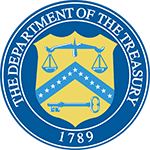 TIPSS-4 ITS
Contract No: TIRNO-11-D-00037
CWest Contact: Joel Merriman, (402) 502-4166, jmerriman@constellationwest.com
CWest E-mail: TIPSS4@constellationwest.com
The Internal Revenue Service (IRS) has many legacy tax systems that require maintenance and update services. TIPSS-4 Information Technology Services (ITS) is a multiple award, IDIQ contract with specific support service requirements defined at the task order level.
TIPSS-4 ITS Principal Task Areas
The ITS principal task area will provide contractor support for:
Design, development, deployment, operations and maintenance of IRS IT Systems
Constellation West has experience in delivering a wide range of systems security including cybersecurity, architecture design, physical security and disaster recovery, Continuity of Operations (COOP), contingency planning, assessments and mitigation strategies, plans for new procedures and changes to existing systems, Program Management Office support and tools for managing, tracking, reporting, and transitioning large-scale systems
Maintaining configuration management controls and Certification and Accreditation
Constellation West supports all functional areas under ITS, including:
Information Technology (IT) Development
Analysis and Design
Applications Development
Systems Engineering
Certification and Accreditation
Information Technology Infrastructure Library (ITIL)
Software Development
System Integration
Test and Evaluation
Training (Knowledge Transfer)
Operations and Maintenance
Software/Hardware Maintenance and/or Licensing
Help desk support
Training (Knowledge Transfer)
Database Administration
Cybersecurity
Computer Security Awareness and Training
Computer Security Incident Response
Computer Security Planning
Crypto Systems
Digital Signatures
Disaster Recovery, Continuity of Operations, and Contingency Planning
Hot-site and Cold-site Support Services including Hardware and Software
Independent Verification and Validation
Mainframe Automated Information Security Support
Public Key Infrastructure (PKI)
Quantitative Risk Analysis of Large Sensitive Systems
Security Certification and Accreditation
Security for Small Systems, Telecommunications, and Client Service
Systems Vulnerability Analysis/Assessment and Risk Assessment
Training (Knowledge Transfer)
Program Management Support
Communications and Change Management
Performance Work Statement (PWS) & Statement of Objective (SOO) writing
Earned Value Management Support
Case Studies
Business Process Re-engineering
Customer Relationship Management
Data Management
Technology Evaluation
Knowledge Management Support
Service Oriented Architecture Support
Enterprise Life Cycle (ELC) Management
Training (Knowledge Transfer)
When ordering from Constellation West, agencies get full credit for every dollar spent as 8(a), SDB, SDVOSB, SB and WOSB/8(m). It is rare to get this much credit from one vendor in addition to top notch services that fulfill mission requirements.
For more information, visit: www.irs.gov/uac/What-is-TIPSS-4—Information-Technology-Services-(ITS)